Who we are
The CBM Luxembourg Foundation aims to help people with visual impairment, other sensory deficits or other disabilities, especially in developing countries.
Where did the name come from?
CBM is the abbreviation for "Christoffel Blinden Mission", and "Christian Blind Mission" in English-speaking countries. Until his death, Mr. Christoffel looked after the visually impaired or people with other disabilities. As far as possible, he directed them to adequate therapy. He strove for their active participation in society ("inclusion").
Who was Mr. Christoffel1,2?
Mr. Ernst J. Christoffel was a German Protestant pastor. In 1908 he was commissioned by the Swiss Aid Committee for Armenia to look after the care of Armenian orphans in Siva (Turkey). Christoffel immediately recognized that the fate of visually- and hearing-impaired children was in the balance, and he decided to take special care of these children from now on. For him, "mission" is uncompromising and selfless practical help, regardless of gender, social position or religious affiliation. Later he expanded his activities to Iran – another Islamic country.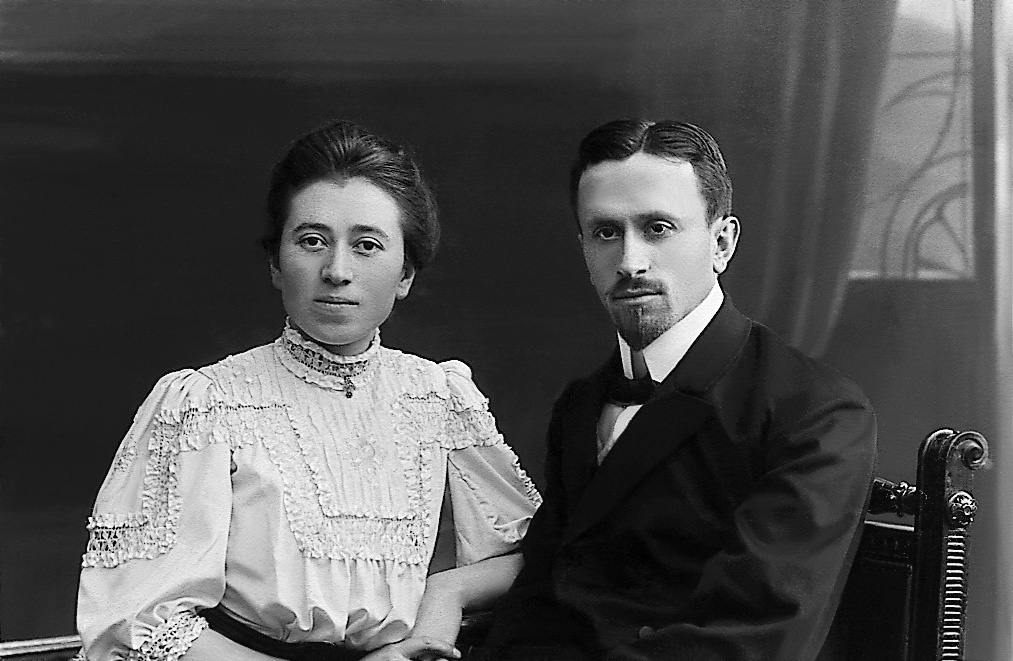 In Tabriz and Isfahan he looked after handicapped children and took care of their ophthalmological needs and other medical issues, and once again for their integration into society. The two world wars partially destroyed the infrastructure. Christoffel built them up again, working on this into old age. He passed away in Isfahan, his last place of work in 1955. His grave can still be seen there today.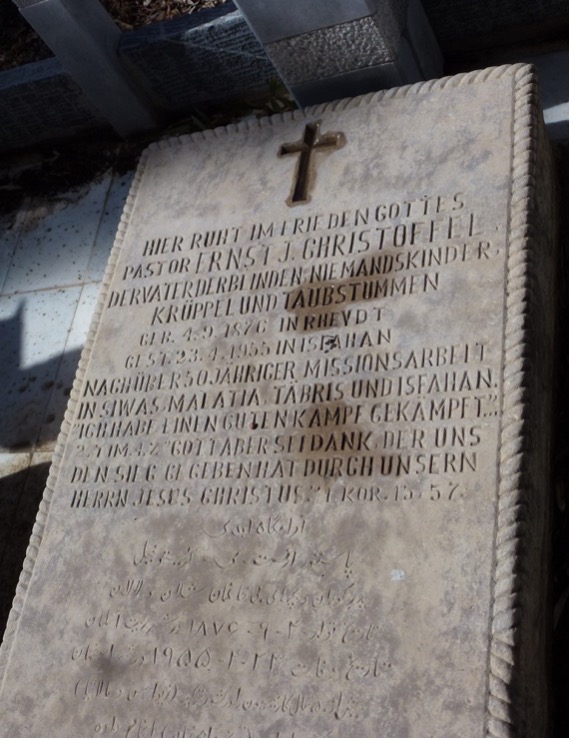 Christoffel in a fictional interview 2007
(according to Ms. Sabine Thüne; Christoffel biographer)
[…] We have always respected patients' national origin and their religious convictions.

I am really pleased that CBM is run according to my principles and that those who work there regard blindness prevention, healing of the blind and training of local professionals as their most important task.

But I also find the commitment to the prevention of deafness and the rehabilitation of the hearing impaired, the physically handicapped, the mentally handicapped and people with mental illnesses simply overwhelming. […]
How and when was CBM founded?
Christoffel's activities aroused great sympathy and attention throughout his life, beyond national and religious affiliation. Building on his ideas and experiences, after his death in 1956, CBM was opened in Germany, and branches were later opened up in 10 other countries, most recently in Luxembourg in 2021. Today the various national organizations are grouped into "CBM Global" and "CBM International". They often act together or oversee specific country programs on their own, on all continents of the world.
How and why should I donate?
We hope that the CBM Luxembourg Foundation will raise awareness of visual impairment and other disabilities in developing countries. We would like CBM Luxembourg to be anchored in local society at grassroots level. Every donation, regardless of the amount, is welcome. It is possible to support the work of the CBM Luxembourg Foundation as a whole or to select a specific project and only support this financially.
CBM in numbers
1956

First CBM-funded cataract surgery in Kabul, Afghanistan

1986

1,000,000 cataract surgeries

1989

WHO officially recognizes CBM as a specialist organization

2010

10.000.000 cataract surgeries

2020

10 country organizations including Switzerland, Germany, Great Britain, Ireland, Australia, Kenya, etc.

2021

Creation of the CBM Luxembourg Foundation
Our Team
We are a colourful mix of people. We come from a range of different backgrounds, be it in terms of profession, stage of life and origin. We are confident that this will also offer us different perspectives on the same problem.
CBM Luxembourg Board Members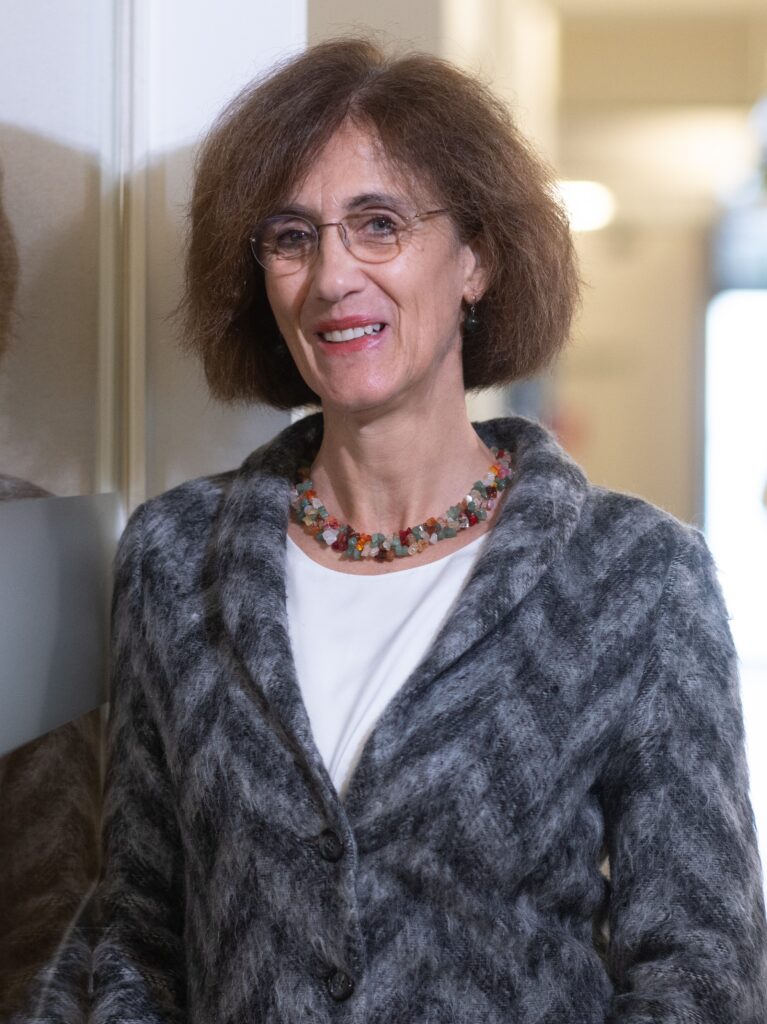 Diane Wolter
Even if Diane has completed studies in economics, her main interest has been in the non-profit sector for many years. She first got involved on a voluntary basis, then also professionally, most recently as a philanthropist advisor for various foundations. "Doing good always motivates me. I am enthusiastic about making a contribution to avoiding, alleviating or even curing visual impairment." Diane is co-founder and now president of the Fondation CBM Luxembourg. This project has been germinating in her for some time, now it has become a reality.
Hansjörg Baltensperger
"Anyone who walks through life with open eyes and hearts sees people with special needs. This has been with me for years and motivates me to make a difference with my life. I led CBM Switzerland for 19 years, up to December 2022, since then, have founded my own organisation, consulting with and supporting other growing NGOs.  I continue to work with the other Board members on developing CBM Luxembourg."
Michelle Berna-Thill
Michelle Berna-Thill is an ophthalmologist in Luxembourg. "Here everyone has access to quick treatment of eye problems, with the most modern diagnostics, all necessary therapies, and covered by a very complete and fair health insurance. Despite great progress, even the basic care of refractive errors with glasses or cataract surgery is still not a matter of course in large parts of the world and associated with high, sometimes unaffordable costs and impairments in daily life for those affected and their families. The solutions that CBM works on are creative and effective."
Nico Diederich
"Building a new project has always inspired me. Through my daily work with patients, but also through my clinical research on visual acuity in Parkinson's disease, I experience every day how important intact vision is for our interpersonal communication, indeed for our lives. I work as a neurologist ("Coopérant") at Center Hospitalier de Luxembourg and teach neurology as an APL professor at the University of Cologne. In my free time I am also a vision enthusiast: a hobby photographer and an active museum visitor."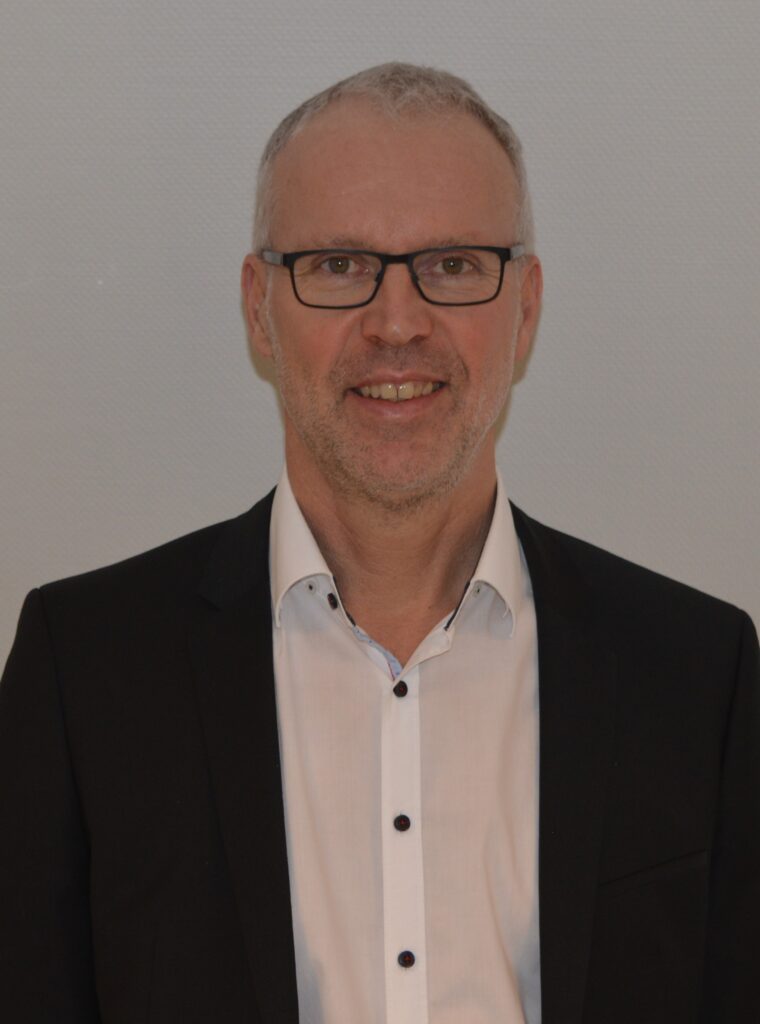 Frank Groben
Frank Groben is the manager of the "SEHEN" competence center ("Centre pour le Développement des compétences relatives à la Vue – CDV") in Luxembourg. His concern has always been to help the visually-impaired achieve autonomy and balance in their life (family, education, job, leisure time). There is a wide range of options in Luxembourg for this. His commitment to CBM is based on the belief that we should strive at all levels to ensure that people around the world have access to medical care and education.
Mark Schmid
Mark Schmid is Head of International Programs at CBM Switzerland. Since his youth, fair relations with the Global South and development cooperation have been at the centre of his commitments. With a clear orientation and good processes, sustainable change should be achieved in international cooperation with the aim of enabling people to live in dignity. Mark enjoys being in nature and also explores the jogging paths when he is out and about in project countries.
Isabelle Schwall
As a lawyer, with her legal training, she doesn't just roll over paragraphs, she also helps people directly. Isabelle sees it as a duty and at the same time a privilege to dedicate part of her time, skills and expertise to the public good and charitable causes. For a long time, her life was also marked by severe visual impairment. Today she wants to help people who have not enjoyed the privilege of laser eye treatment like her to regain their eyesight.
Communication and Development Officer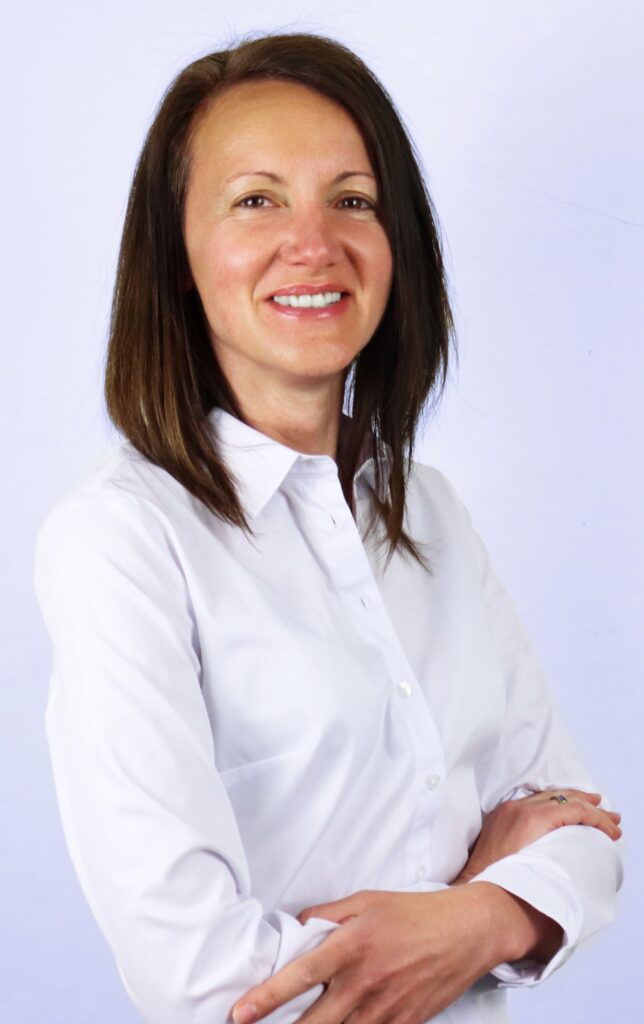 Louise Ralston
Louise has gained many years of experience from the Technology sector. Now, she loves bringing her commercial and marketing skillset to the non-profit sector. Louise has worked for various causes including mentoring vulnerable women, working directly with refugees, as well as helping underprivileged young people start and grow their own businesses. With an appetite for entrepreneurship since her MBA, Louise relishes being a part of building CBM Luxembourg, and helping to tell more people about the vital work CBM does to get better eye healthcare to developing countries.