Laos
Promote inclusive eye care, especially in the countryside
Together with our CBM friends from Switzerland, we want to improve the quality of eye care in Laos. We pay particular attention to the access and inclusion ("inclusion") of visually impaired people, but also people with other disabilities.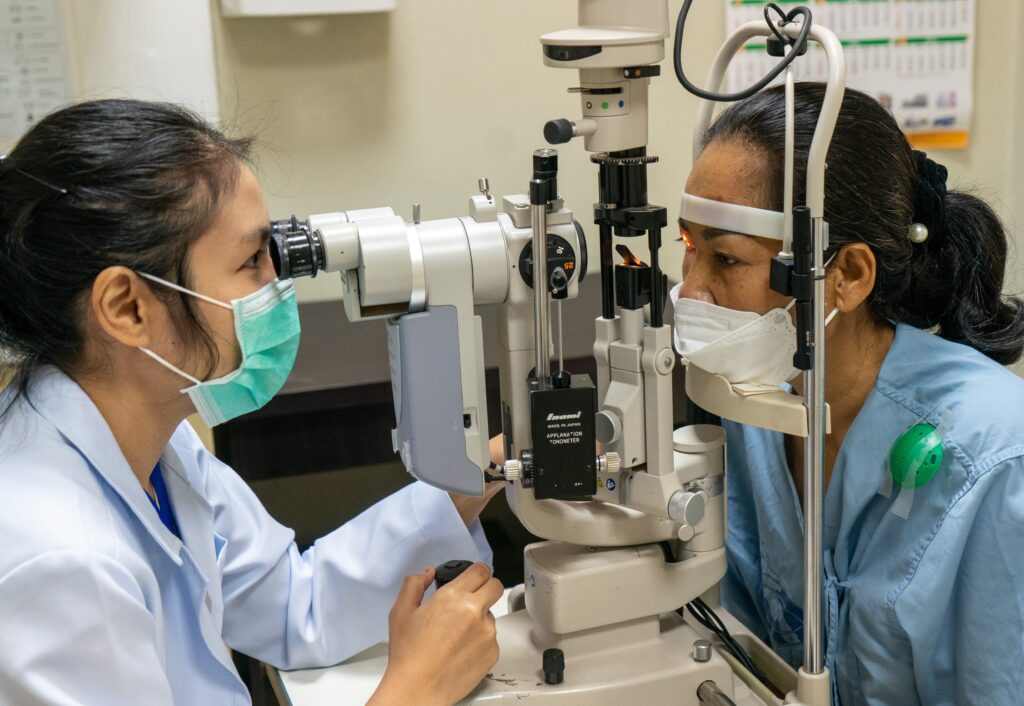 © CBM/Cheli
Laos in numbers
Surface
236,800 km2
Population
7.6 M.
GDP per capita (PPP)
2,630 USD (LU: 72,712 USD)
Population (%) under national poverty line
18.3% (LU: 17.5%)
Life expectancy
66 years (LU: 82.3 y.)
Literacy
84.7% population > 15 years
Physicians' density
0.37/1,000 inhabitants (LU: 3)
Human Development Index
Rank 137 out of 189 countries
Why this project?
Although the country has made progress in healthcare in recent years, significant gaps remain, particularly in the area of preventable blindness. The last study on avoidable blindness in Laos from 2017 showed, among other things, that only around 54% of the required cataract operations could be carried out. There remains a great deficit in supply, especially in the registration and treatment of people with cataracts. The backlog has not been reduced and the COVID-19 pandemic has further diminished the availability of eye healthcare.
The project must therefore aim to expand eye healthcare: through the training of additional staff, improved registration of affected people and more efficient allocation of resources at both the community and district levels.
What does this project achieve?
In order to achieve this, three goals have been established:
The first goal is to reduce avoidable blindness. To achieve this goal, the training of health workers is promoted.
The second goal is to increase the accessibility of the services, especially for people with disabilities. To support this goal, the barriers to access services are identified and removed.
The third goal is to improve the quality of eye healthcare services. First and foremost, national treatment standards are to be developed and introduced. Furthermore, quality control and higher quality goals are to be targeted over the project period from 2022 to 2024.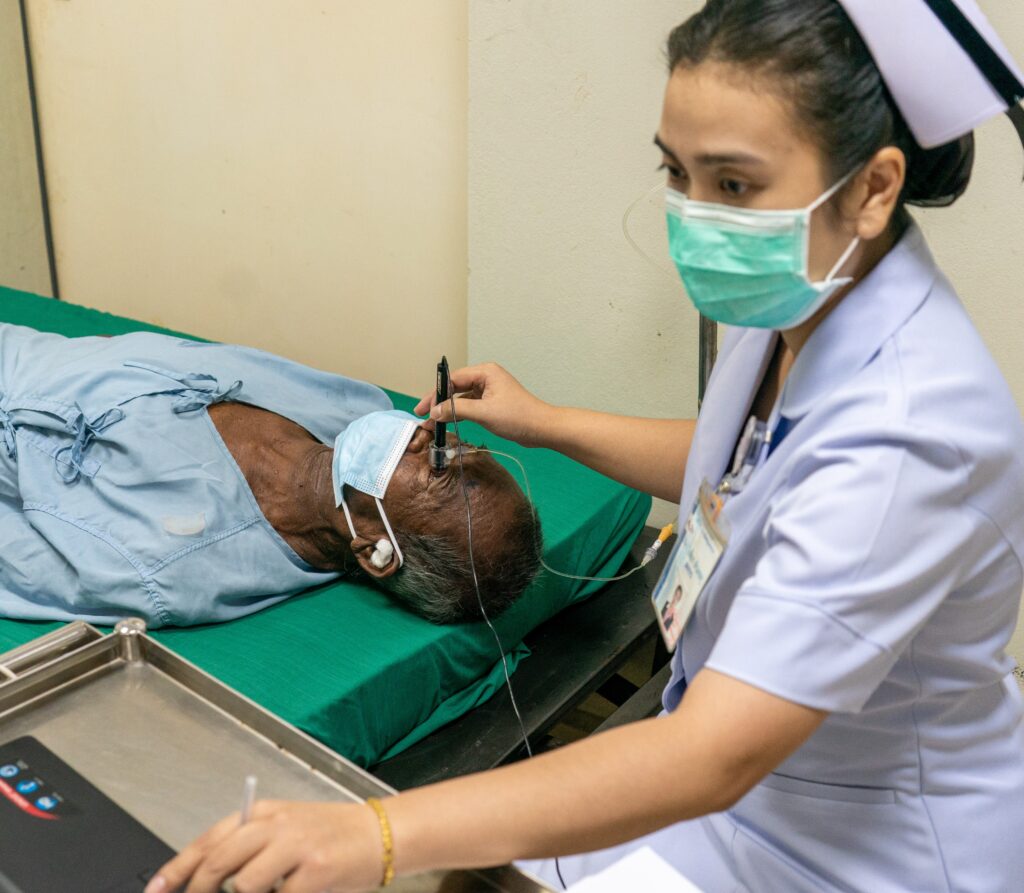 Objectives
These are the concrete goals from 2022 to 2024:
44 specialists from the healthcare system receive ophthalmological training and corresponding scholarships.
6,000 people with cataracts are given the treatment they need.
75 people with other eye diseases are treated surgically.
5 Disability organizations receive support for campaigns to identify treatment needs and ensure accessibility of services.
120 particularly poor and vulnerable patients receive additional support in addition to treatment in order to enable them to access treatment.
Local partners
The project consists of two parts. The national parts are managed and implemented by the Ophthalmological Center of the Ministry of Health (NOC) in the capital, Vientiane. The southern provinces part of the project, in Champasak, Sekong, Sarava and Attepu, is implemented by the provincial hospital in Champasak in cooperation with district hospitals and health centers in the surrounding villages. The project is part of a national program coordinated between the NOC, CBM (southern provinces, center and national level) and two other non-governmental organizations: the Fred Hollow's Foundation (northern and central provinces) and the Eye Care Foundation (Northeast Province).
Budget
CBM Switzerland is responsible for this project. In accordance with our financial resources, CBM Luxembourg will support the project from 2022 to 2024 with an annual budget of EUR 35,000 (approximately 12% of the Laos budget).
Read more about the project in Laos here